Importance of a CPR Sign on Your Glass Pool Fence
It's important for your pool fence glass to have a CPR sign. It's a sign that outlines how CPR should be done if a person drowns in the pool. CPR is an abbreviation for cardiopulmonary resuscitation.
CPR is among the basic first aid techniques used in handling drowning emergencies. The CPR sign indicates the steps that should be followed when doing CPR before the arrival of a medical emergency team at the scene of an accident.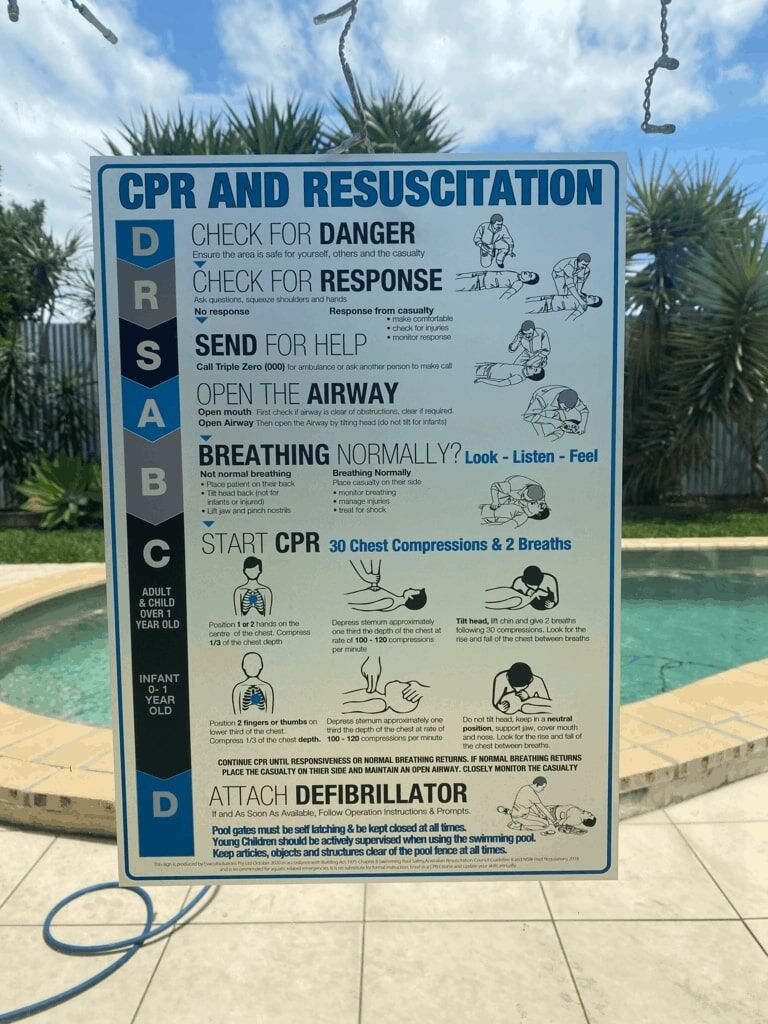 Swimming pool drowning is still a major concern across Sydney. Research shows that young children are more prone to drowning in backyard pools than adults. Some of the reported drowning incidences are fatal while others are non-fatal.
CPR signs can help in saving lives from drowning incidences. Here're some of the reasons why your pool fencing needs a detailed CPR sign:
The sign is mandatory
Current regulations on the safety of swimming pool fencing require that a pool fence must have a CPR sign. The sign must be displayed near the swimming pool or on the pool fencing. The sign shouldn't be blocked or covered by objects like tree branches, potted plants, or outdoor furniture.
The sign is needed to help anyone who doesn't know how CPR is done
The CPR sign displays the steps that should be followed to do a CPR first aid on an adult or child after drowning. It's recommended for a family member to complete a basic course on first aid.
However, if the trained person is unavailable when a drowning accident occurs, other family members or friends will need to take over to do the CPR, even if they're not trained. That's why the sign comes in handy to help in situations where no nearby person has basic CPR training.
The sign works as a reminder during emergencies
You've probably completed a course related to first aid and became proficient in doing CPR. However, you can easily panic during emergencies or when a family member needs help. In such situations, the sign will assist you to follow the required steps and focus on what's required.
It's important to follow the steps for doing CPR in their correct order. Thus, the sign will act as a reliable guide in emergencies.
Also Read: