Custom Glass Shower Screens Sydney
Shower screens with glass panels offer a practical, yet stylish effect in any bathroom. Majestic Glass offers top-quality shower screens with unrivaled design. We can design shower screens with glass depending on your specific preferences and taste.
We're the leading supplier of shower screens in Sydney. Our stylish designs offer both luxury and functionality. We provide curved and sectional glass screens designed to blend perfectly with any interior bathroom design without affecting the existing style.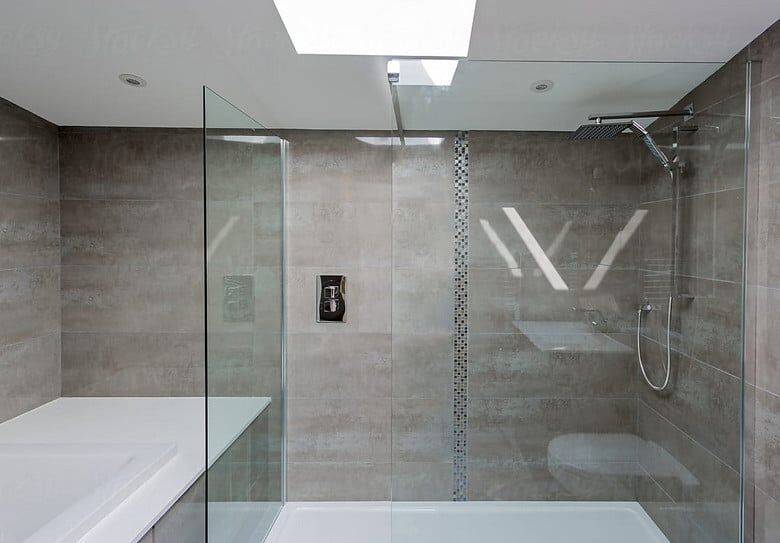 Top Features of Our Shower Screens
Top-quality and locally manufactured glass
Customisation
Durable glass
Easy to maintain and clean
Aesthetic and functional value
Premium finishes including rain, acid, low iron, and clear
Reliable supply and installation of shower screens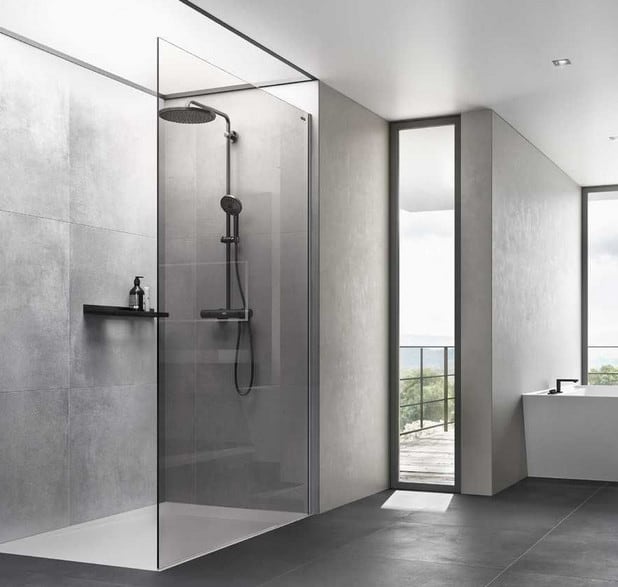 We offer the following shower screens:
Frameless Glass Shower Screens
If you want to enjoy an experience close to that of a spacious spa in your bathroom, then consider installing a frameless shower screen. Also, frameless screens reduce the time and effort required to clean grime and dirt from the bathroom.
You can rely on customised frameless shower screens to transform your bathroom into the contemporary look you desire. Frameless shower screens come with an invisible design that gives your bathroom a spacious and open spa-like feel, unlike framed shower screens.
Our custom made frameless glass screens are available in chic and cool designs. We can design frameless screens that will meet your specific needs and fit all bathroom sizes.
Majestic Glass can customise shower screens as per your needs for a unique bathroom quality, and construct them using toughened 10mm safety glass.
The glass is secured in place using the best quality hinges manufactured from stainless steel. You can choose between chrome, mirror or matt black finish. Our factory ensures that all aspects of production are fully completed in-house, and this gives us full control over quality.
A frameless shower screen is a great choice for a modern or contemporary bathroom. We have a wide range of hi-tech sliding and pivot frameless shower screen doors. Hence, you can choose the desirable design that will complement your existing bathroom décor.
We have the best glass processing equipment, and we can even produce curved, frameless screens for something unique. If you want to go for a frameless shower screen, then reach us today to get some more insights on how our unmatched customization offer more creativity in your preferred design.
Semi Frameless Shower Screens
A bathroom and its surrounding screen are usually one of the key points of focus in a bathroom, such that it requires complimenting all other bathroom features. Most bathroom designs make it challenging to adjust a shower screen.
There may be structural elements such as the vanity or toilet seat that are causing an obstruction. If this is the case, consider installing semi-framed screens.
You can find an option that will fit a unique bathroom design without affecting the functionality of your bathroom. We have high quality and a wide range of semi-frameless shower screens to choose from.
Fully Framed Shower Screens
We have a wide range of fully framed screens to choose from. They have frames attached to the side panels, door, or the perimeter. They create an impeccable look, thanks to their uniform borders.
Our fully-framed screens come with oil and water-resistant panels for a low-maintenance experience. If your bathroom has a classic interior, a framed shower screen will be the best solution for either a small or a large bathroom.
Bath Panels
We have a wide range of stylish bath panels that function to establish an almost invisible barrier to your shower. At Majestic Glass, you will find high-quality bath panels that are ideal for stylish and contemporary shower interiors.
Sliding Shower Doors
A shower screen that comes with a sliding door is usually the best choice for either large or small bathroom interiors. We have a broad range of functional and stylish sliding shower screens. Hence, you can find the best one for your bathroom by going through our collection.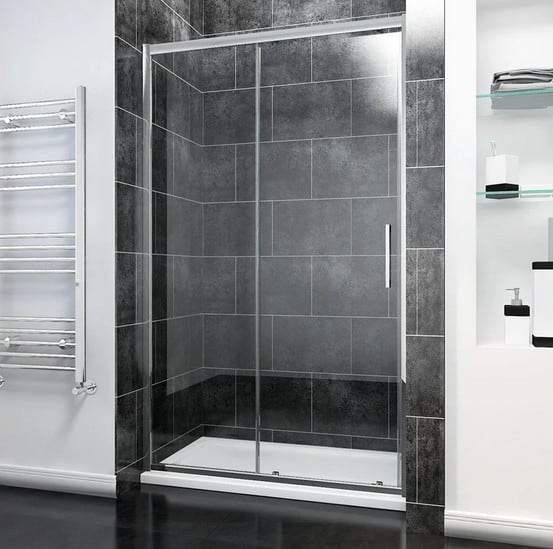 Upgrade Your Classic Bathroom with a Glass Shower Screen
Most homeowners often ignore their bathrooms when doing a home renovation or remodeling project. However, installing glass screens in your shower can easily enhance its overall look without affecting its style and performance.
Whether your bathroom features a modern or classic style, we can customize a screen that will meet your style expectations and fit in the design of your bathroom. From frosted texture to clear glass, you can get a screen that will give you the kind of privacy you want in your bathroom.
We've worked with numerous homeowners, subcontractors, and contractors when building new homes and doing bathroom renovations. You can browse through our wide range of pre-fabricated screens including frameless, pivot, and sliding shower screens.
When searching for a luxurious, new shower screen, Majestic Glass will be the best choice, and it boasts as Sydney's leading shower screens manufacturer.
We have been customizing, manufacturing, and installing shower screens as a family business for more than two decades. Hence, be assured of receiving quality advice and services.
A Majestic shower screen, whether for commercial or home use, will improve the existing décor and offer you reliable service for many years.
Expertise
Over two decades experience! Majestic Glass boasts of making high-quality shower screens for the last 25 years in Australia. You can only stay in business for such a long period if your services and products have a reputation for being high-quality.
Every newly designed Majestic Glass shower screen undergoes thorough testing to ensure its performance is of high standards.
Quality
We offer Australian manufactured shower screens! All Majestic shower screens meet the Australians manufacturing standards, and are made to measure in our Sydney factory. Hence, we have full quality control.
We drill, cut, polish, and ensure the glass shower screens are toughened. All this is done locally, and we use only high-quality fittings that maintain their functionality and appearance.
Durability
Durable shower screens! Shower screens by Majestic Glass are usually designed and made to offer many years of reliable and safe service. Our shower screens come with a 5-year warranty on workmanship and parts, offering you peace of mind.
Installation
We have a professional installation team! Majestic Glass installers are professionals with decades of experience in installing shower screens. Always avoid going for inexperienced installers and choose experts who will guarantee you a quality installation for your shower screen.
If you want a shower screen designed with specific preferences, contact us with your requirements for a custom design. Contact Majestic Glass today through 1800 452 946 for further details or to get a free quote.