Majestic Glaziers Sydney
Our team of expert glaziers in Sydney are able to come right away and handle your glass installation & replacement needs any time of the day.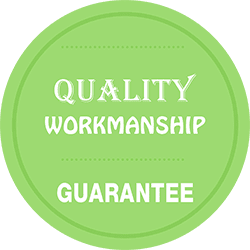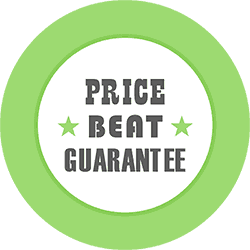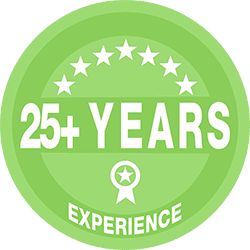 At Majestic Glass, we have over 25 years of experience within our community to be sure your glass is repaired or installed quickly, and securely. Our team of experienced and trained individuals are insured and have police clearances.
We follow the Australian Glass Standards Association guidelines for a good-quality, timely, and professional job well-done, every time.
24 Hour Emergency Glazing Service in Sydney

We provide 24 hour emergency glazier services near you available for those nights where everything seems to be going wrong, and now to top it off, your shower screen breaks. Think no where is open this late to fix it? We are! Call us any hour, and we will fix your broken glass without delay.
Sydney Glazier Experts for Residential Windows & Doors

Our team can provide the highest-quality glass door and window products for you, based on our experience in the glazing industry. We can also install shower screens, balustrades, pool fences, and splashbacks. Call us today to set up your free measurement and quote for all of your domestic glass needs.
Commercial Glazing Services

Majestic Glass has an experience of 25 years installing and repairing glass. We have established our reliable and professional business locally. The commercial services provided include: shop fronts, office partitions, balustrades, splashbacks, shower screens, and protective window films. Call us today to begin your glass projects with us!
Glass Products
Our glazier services extend to cutting, as well. We can cut, repair, or install your mirrors, tabletops, pet doors, and more. Our trained staff can assist you on deciding which type of glass may be best for your needs. Please give us a call with any questions or concerns you may have.
Majestic Glass offers specialized glass cutting for all specifications and purposes needed. We can also install glass for a tinted-look or for protection. We work closely with Australia's major insurance companies to make processing and filing for a claim, as well as repairing any damage, a hassle-free experience.
What Does Window Glazing Mean And What Is Its Importance?
If you're planning to have your windows replaced, then you need to be familiar with glazing. Most people mistake glazing for enhancing the energy efficiency of windows by doing something on them.
Although this is partially true, it's not quite done how most people assume. Glazing refers to glass used in windows, and this is the glass installed in a window frame.
There are many types and designs of windows. However, they all come with either a single or multiple glass panes. Most options with multiple glass panes have two sheets of glass.
Windows that are rated as energy efficient come with double glass panes. They are commonly known as double hang windows due to their double panes.
In case you need to seal your home further, you can install triple glazed windows. This type of glazing has two panes that have a special gap filled in the space between them. The gases enhance insulation.
Is Glazing Your Windows in Sydney Necessary?
Window glaziers in Sydney say that is a great way of maximizing your home's energy efficiency. Besides doors, malfunctioning windows are a major culprit for losing heat from the home.
There are several reasons for reglazing your windows. For instance, reglazing is necessary when the glass is cracked or damaged. It's best fixing any problem with your windows sooner to avoid further problems. Whenever you notice cracks or warping on your windows, you surely need to glaze the windows.
Majority of reglazing tasks are not really done on damaged windows but windows that have gotten into the point of demanding reglazing. Windows, just like other products, have a lifespan.
When they reach their expiration date, you should ensure they're reglazed the right way. This doesn't mean just installing multiple-paned windows (which will only assist in making more savings on energy) but also going for other glazing options you can find. You can also choose tinted glass. This type of glazing comes with a film that blocks light.
The kind of work that should be done on your windows will determine whether you need to hire professional glaziers to do the work for you. Generally, windows in older homes may not be easily replaceable.
People who own older homes often desire to maintain the historical style and character of a certain era. Thus, it becomes a big issue when glass windows in such homes demand a replacement.
In such cases, you need to hire a professional to come and do the glazing. Alternatively, you can just send the windows to a reglazing company and have them reglazed at their store.
Ultimately, a time always comes when you need to reglaze your windows. Glazing is very important as it enhances your home's energy efficiency. It also ensures your windows are always in their best condition.
Our Glaziers service the entire Sydney region:
Inner West Sydney

Sydney's Eastern Suburbs

Western Sydney

Sydney North Shore