#1 Frameless Glass Balustrade Sydney Company
Installing glass balustrades, especially frameless glass panels installation, will allow for uninterrupted views. They're available in custom measurements and your preferred handrail and fixing method.
The presence of toughened glass in a thickness of 10 or 12 mm will add more value and make your property much safer and more secure while allowing natural light into the space.
We Handle Complex Balustrade Designs
Designing glass balustrades Sydney is quite complex. Thus, it's important to hire a trusted glass balustrades supplier like Majestic Glass who have an experienced team for the job. Our people friendly technicians will visit your property to discuss the best options for your interior balustrade stairs/glass stairs.
A disproportionate or mismatched frameless glass balustrade staircase with poorly aligned and inconsistent geometry panels would be extremely frustrating. Be wary of inexperienced contractors who will leave you with a cheap-looking so called modern curved stairway balustrades and rail. You'll be frustrated to live with such a frameless glass balustrade daily.
Roof Top Balustrade Project @ Martin Place, Sydney overlooking QVB Building
Majestic Glass specialises in fixing premium quality glass balustrades using different fixing methods. We use hardware that is tested and approved based on Australian standards. You have the option of aluminium posts or stainless steel balustrade posts with a powder coated finish.
Additionally, there's a wide range of handrails available to improve the structural integrity and appearance of a balustrade installation including balcony glass railing & stair railing. It's a requirement to use railings when installing balustrades with a single-layer safety glass panel where a fall from glass balustrades installed exceeds one meter in height.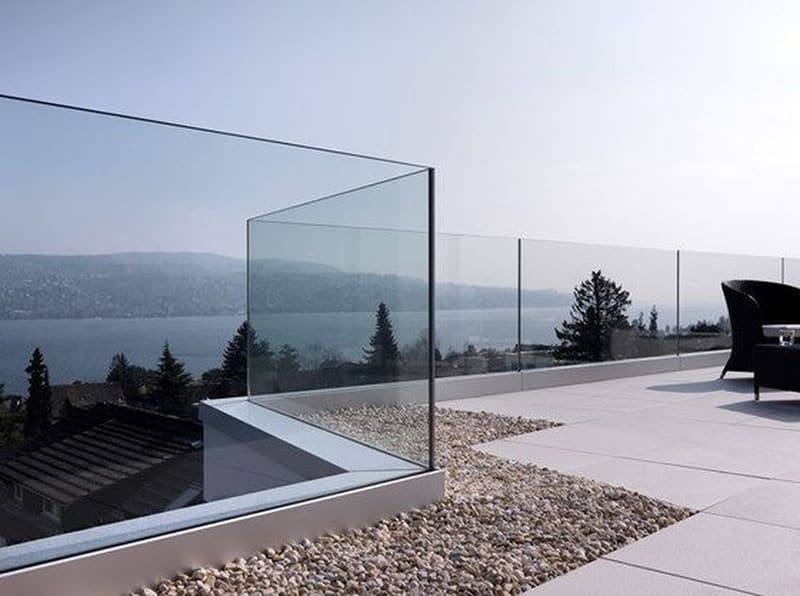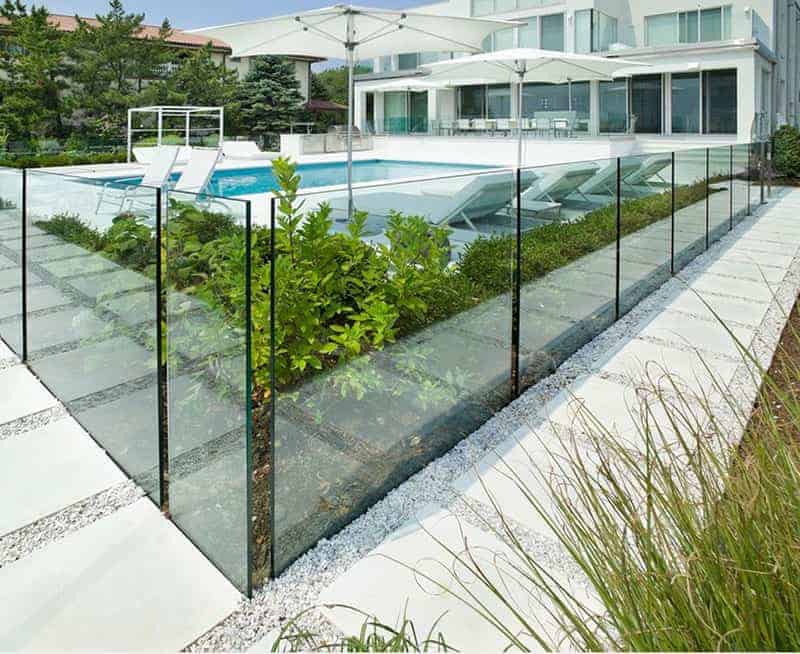 Glass Balustrading Install & Design
Improve the look of your beloved home and maximize the great feeling of living in a space with sleek glass balustrades. Whether you need internal or external glass balustrades, we can assist you to make your balcony look like a feature rather than a fortress.
Majestic Glass offers a wide range of glass balustrades for both semi framed aluminium balustrades and frameless balustrade design varieties. Our professional tradespeople can assist you to choose the best glass balustrades for your needs.
Our Sydney glass balustrade solutions & glass fencing product applications are suitable for different areas including staircases, fences around patios, top rail deck, verandahs, swimming pools (pool fences) and other exterior areas. We can organise for the installation of new balustrades in your business premise or home. In addition to balustrade solutions, our builders also offer a complete glass pool fencing solution.
Our designers and architects focus on every minute detail & aesthetics during the project planning phase, and offer unique custom designs and concepts. We listen to your vision & improve on your ideas and preferences from the conception stage to installation process for homes.
Domestic and Commercial Solutions
It's important to adhere to all Australian standards at all stages of a Sydney glass balustrading project for balconies, stairs & pool fence. As a result, our team only uses superior quality fittings and fixings and top-grade safety glass in all standard and custom balustrade installations. Besides we can tailor our standard balustrades according to your specific requirements.
Our technicians will measure and install glass balustrades accordingly. Besides, we have the much-needed contemporary flair, class, elegance & expertise to match your business premise, commercial property, corporate office, strata companies or home with the best balustrade for a perfect modern style finish.
People leaning against a glass balcony or a frameless glass panel creates additional danger. You have the option of using industrial glass balustrades for extra durability. This results in an added safety barrier for children as an added benefit of balustrade glass.
At Majestic Glass, our experts offer both designer and budget semi frameless and frameless glass balustrades according to your preferences & specification. You can have it based on your choice of features, unobstructed view, improved visibility, interior design of rooms, glass staircase frame, glass balcony railing, maintenance needs etc.
You can install it at your work environment, restaurant, outdoor spaces, halls, houses, home office work etc. It improves the visual appeal and natural flow of an area.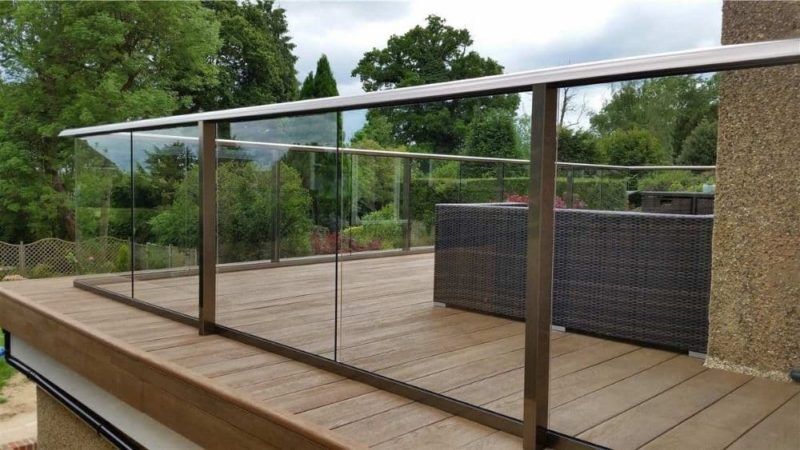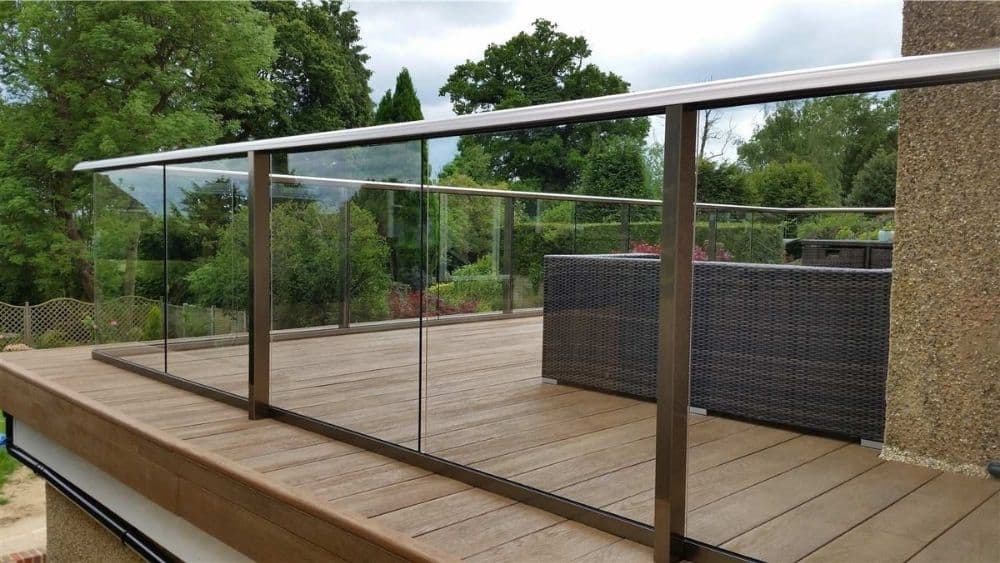 With over 25+ years of industry experience, we are the ultimate choice for glass balustrading Sydney NSW properties. You can rest assured knowing that we only use the highest quality products & our highly skilled professional installers are in compliance with regulations & building codes in the Australia market. We service all areas covering Sydney's metro regions.
For more information & assistance, contact our professional consultants any time online or call 1800 452 946 for a site visit and request for a free measure and quote. The cost depends on factors like size of glass panels, types of material used, delivery location etc. A more accurate price can be provided after the site measure. Meanwhile, check out our guide on how to keep the costs low when glass balustrades in Sydney.
We'll be happy to answer questions & provide advice on any enquiry that comes through. Our clients are our family and we exceed customers expectations on all our projects. We offer a price beat guarantee as well as provide warranty on our glass balustrade Sydney products & services.