Frameless Glass Pool Fencing Sydney Experts
Majestic Glass offers the lowest rates for frameless glass pool fencing. Frameless glass gives a luxurious look with unobstructed views while keeping your family safe.
We manufacture and supply high-grade glass fencing panels in our Sydney factory. Besides, we offer clients glass pool fencing Sydney related information, including support for all glass pool fence installations.
It is essential for you to consider the right pool safety measures at home, especially when you have young children and pets. Sydney glass pool fencing is one safety measure that will protect your children and pets from potential danger.
A frameless glass pool fence helps in reflecting light giving your yard a bigger more spacious look. A glass pool fencing system is a clear choice for your next pool fencing project due to it's strength, safety, and good looks.
If you are interested in getting a Sydney pool fencing system, you should strongly consider getting one with styles that will compliment your home. We have a range of glass fence options available to suit your style and add beauty to your space.
All of our fencing products and solutions meet Australian standards, and we make certain that they are of the highest quality. Our glass pool fencing Sydney installations are performed with skill, and our accessories are designed in Australia to meet the needs of any residential home project. We have more than two decades of work experience in this field.
Our versatile swimming pool glass fencing Sydney designs can complement almost any architecture, so you can be certain that you will find something that will be ideal for your property. Glass fencing system is a good investment for your Sydney pool area.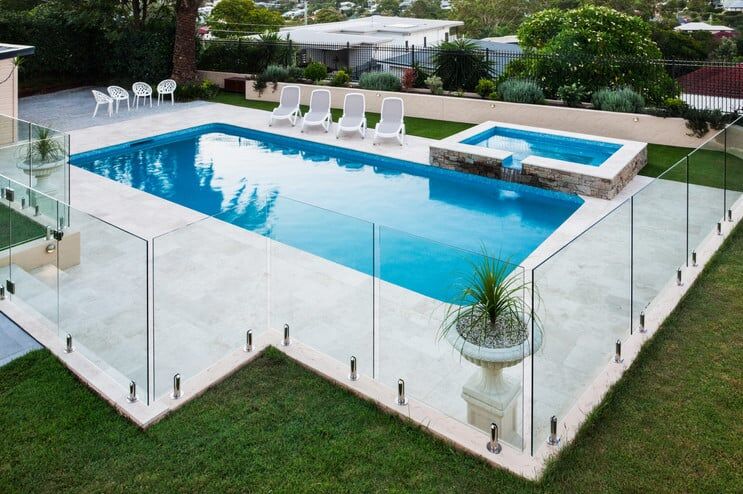 Our benefits include:
Secure and safe packaging and supply throughout Sydney
Guaranteed low pricing on frameless pool fences
Free quotes
Today, swimming pool fencing with semi frameless and frameless glass is becoming more popular. This kind of glass fencing doesn't block outdoor views, and gives an open positive feel thanks to its clear unrestricted view. It's ideal for fencing a balcony or pool. Besides, the glass panels prevent accidents since they are made of toughened glass for enhanced durability and safety of pool fences.
Frameless glass fencing Sydney design also looks unique and chic. It's perfect for creating a boundary for a swimming pool or glass balustrades without interrupting your views. Our high quality glass fencing options are specially designed to keep your children safe.
The Majestic Glass staff team has 25+ years of glass fencing work experience, and are industry leaders in supplying and installing frameless glass pool fencing Sydney services.
Our boys take pride in their job and only provide high quality work and original fencing glass products that meet Australian quality and safety standards. Moreover, our glass fencing panels come with a fine finish that will retain its seamless look for many years to come.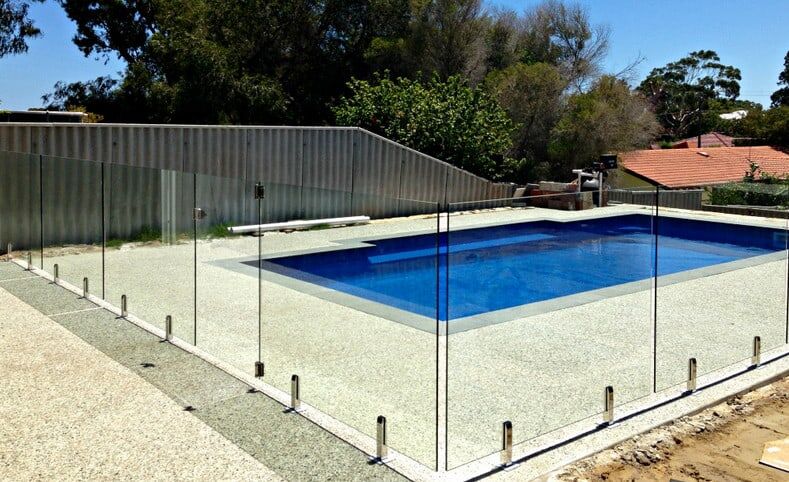 We supply and install a wide range of glass pool fencing in Sydney including:
Frameless glass fencing
Semi-frameless glass fencing
Mix of aluminium and glass fencing
Our frameless glass pool fencing service is available in the following dimensions and specifications:
2000mm long by 1200mm high by 12mm wide toughened glass fences with smooth, polished edges
Installation with cover plates and drilled spigots
50mm square and round posts
8mm and 10mm toughened safety glass protection with polished edges
Top cups, glass protectors, rubbers, infill, and dress rings
Precious silver or black colour options among other finishes
Whether you're looking for a replacement to your existing pool fencing glass or you want a new frameless glass fence installed around your pool areas, our company can assist pool owners with supplying, installing, and maintaining your glass fencing.
Our frameless glass pool fence installers are professional and have years of work experience. We provide a warranty for the work carried out on your swimming pools. Reach out to us to view our past pool fence projects.
They'll complete your pool fence job within the agreed time. Also, our pool glass fence installers will observe your suggestions, view points, demands, and priorities. Besides, they're trained to customise glass fencing systems based on specific requirements.
We lead while others follow, thanks to our top-quality glass fencing & pool gate products, materials and workmanship. We enjoy loyal customers due to our amazing glass fencing work. Our modern choice of frameless and semi frameless glass fencing can be customised to work with your existing designs and match your price and budget.
We make use of corrosion resistant and durable spigots made of stainless steel materials and mirror chrome metal finish for panel support. You can rest assured knowing that the Majestic Glass team is a trusted name when it comes to glass fencing and does not compromise on professionalism.
Our frameless pool fencing Sydney service is readily available throughout Sydney NSW. You can view our prices guide to learn more about the cost of glass pool fencing.
With over 25 years of industry experience, business knowledge & expertise, we guarantee homeowners that our tradespeople will provide clear guidance about their pool fence glass installation process and regulations for compliance in New South Wales. In addition to glass pool fences, we also provide A-Grade balustrade glass for balconies.
Contact us on 1800 452 946 or send your enquiry to our email address. We come to your house location for a free quote and job consultation, questions, expert advice, top notch customer service and professional glass fencing installation in Sydney. We are just a phone call away.