Glass Pool Fence Fittings
Fittings for a pool fence glass is extremely important like the swimming pool fencing itself. In case the fence fittings are malfunctioning or compromised, they'll render your pool fencing unreliable in keeping kids and pets out of your swimming pool.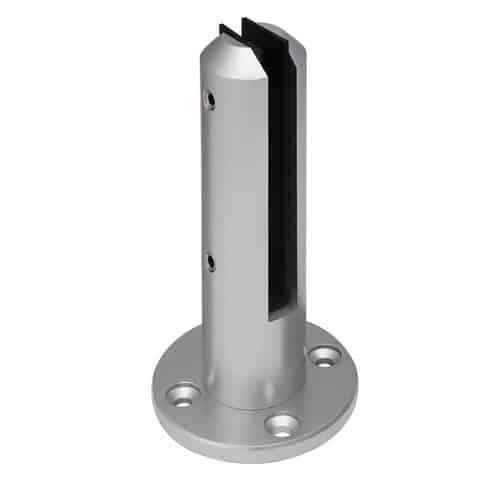 Always Check Your Pool Fencing Fittings
You shouldn't forget to maintain the fittings of your glass pool fencing. The fittings tend to deteriorate with time when exposed to harsh weather elements, pool water, and pool chemicals.
Thus, it'll help to ensure the fittings are made of premium quality and long-lasting materials to keep the fence reliable and safe at all times.
Majestic Glass offers premium quality pool fence fittings at competitive prices. Our pool fencing experts will guarantee your family's safety by installing durable and top-quality fence fittings.
Fittings for a pool fencing should meet several conditions including:
Chemical proof and rustproof– Exposure to harsh swimming pool chemicals and weather elements such as rain, UV, and wind can destroy low-quality fittings. Thus, ensure the fittings are made of chemical-proof and rustproof materials to withstand such conditions.
Made of stainless steel– The fittings should be made of thick, durable, and strong stainless steel to reduce the chances of weakening with time.
Easy to maintain– Ensure the fittings are easy to clean, maintain, and repairable. That way, you'll be assured that the fittings won't deteriorate sooner for longevity.
Majestic Glass has attended to situations involving fence fittings that compromise the safety and reliability of the swimming pool fencing.
For instance, rusted fence brackets mean that the fencing panels can be easily pushed aside, thereby allowing easy access to the swimming pool area.
Also, gate latches that fail to close properly as a result of stiff hinges or faulty support stays will compromise the reliability of the swimming pool fencing.
Ensure you check all the fittings of your swimming pool fencing. Our glass pool fencing experts at Majestic Glass can assist with assessing your pool fencing fittings.
In case you have any concerns about their condition and the safety of your pool fencing in Sydney, call us today at 1800 452 946 to book an appointment.
Also Read: