Factors to Consider When Choosing a Pool Fence
It's important to fence your swimming pool for safety reasons. A pool fence offers several functions. For instance, the fence restricts children from gaining access to the pool while unsupervised.
It also offers privacy in the swimming pool area and enhances the overall appearance of the landscape. If you reside in Sydney, it'll help to know that a swimming pool must be properly fenced according to the set safety regulations.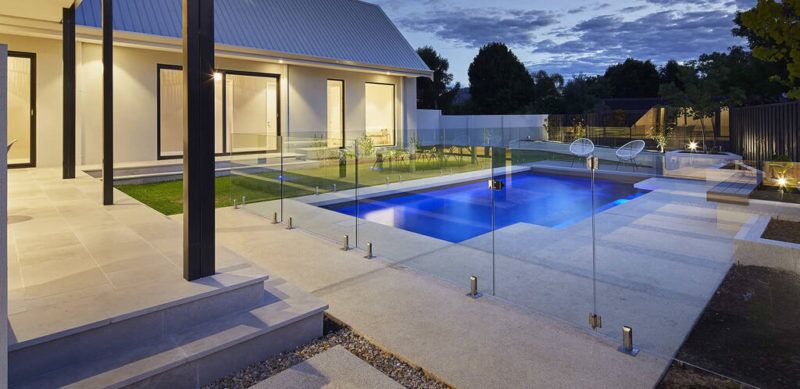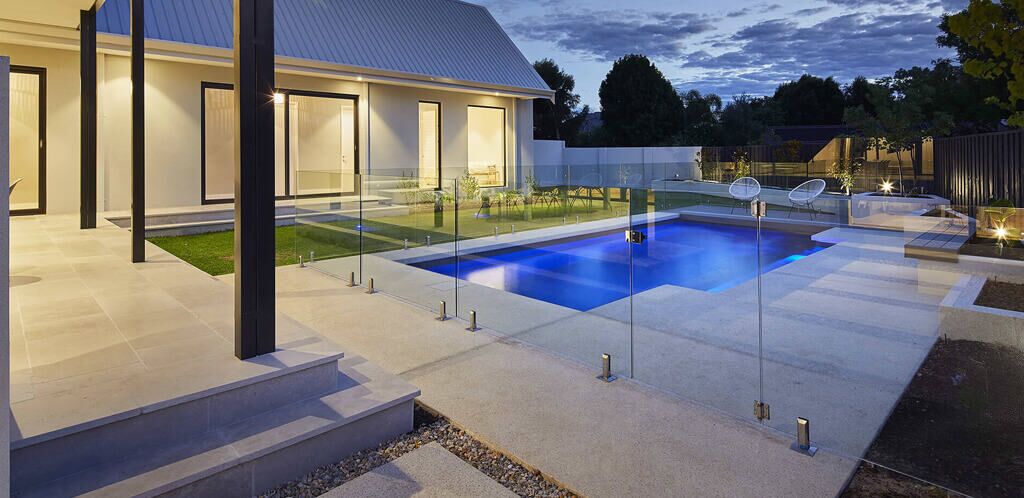 When shopping for a pool fence, you'll come across several types of pool fences. Choosing the ideal pool fence for your swimming pool is not only about aesthetics.
There's more to it. In this article, we'll discuss the factors you need to consider when choosing a pool fencing. These factors include:
Overall design
One of the main considerations you'll need to make is to ensure the fence you're choosing can add to the existing design of your landscape.
You may opt to install steel pool fencing due to its durability and the freedom to paint it with a preferred color. You can as well choose a wooden fence for a countryside look.
If you're planning to improve the aesthetics of the pool area and enhance the value of your property, then you should consider frameless glass fence. Besides, glass is transparent and complements the surrounding environment.
Pool fencing material
There're several pool fencing materials to choose from. The most popularly used materials include glass panels, mesh, steel, wood, and aluminium.
These materials come with their strengths and shortcomings. Your choice should be based on the kind of style you want for your pool, ease of maintenance, durability, and budget.
Removable or permanent
You'll have the freedom to choose between removable or permanent pool fencing. Here, your choice should be based on your personal preference and needs.
If you want to retain some space around your pool area, consider installing a removable fence. You can remove it during get-togethers or parties.
However, if there're children in your home, it'll help to install permanent pool fencing to prevent them from accessing the pool area without the supervision of an adult.
Professional or DIY installation
Regardless of the kind of pool fencing you want to be installed around the swimming pool, it won't be a reliable barrier if it's not installed the right way.
DIY pool fence installation may require a lot of effort and time. If done wrongly, your family may be at a higher risk of drowning, especially unsupervised kids.
However, hiring a professional pool fencing installer will save you a lot of effort and time. A professional contractor will install the pool fence properly to keep your family safe.
Just ensure you hire a qualified contractor. At Majestic Glass, we have a team of experienced and skilled pool fence installers.
We comply with all pool fencing regulations in Sydney. By hiring our service, you'll avoid any issues such as paying penalties due to failure to observe all the regulations.
Cost of the pool fence
Another important consideration to make is the cost of different pool fences. Thus, it's important to research on the cost of installing different types of pool fences and set aside the amount you can afford.
The overall cost of fencing your pool will include the cost of buying the fence and installation fees. You can reduce the cost by installing the fence by yourself. However, hire a professional if you don't know how to go about the installation.
Pool fencing regulations
There're certain standard dimensions and measurements you'll need to follow when fencing your swimming pool in Sydney. As a pool owner, it's necessary to follow all the set regulations to keep your family safe and avoid paying hefty penalties.
Some pool fencing requirements in Sydney include the height of the pool fencing, ground spacing, self-closing gates, CPR signs, warning signs, and non-climbable pool zones.
Conclusion
Choosing the best fence for your pool is extremely important. It's a decision that requires careful consideration of all the important factors.
Your choice will determine whether your family is safe from downing and the look of your landscape.
After choosing the best pool fencing for your pool, ensure it's installed by a licensed pool fence contractor. That way, you'll be guaranteed that the fence is installed properly.
Also, ensure the contractor understands all pool fencing regulations to avoid paying fines due to compliance issues.
Also read: