Considerations to Make When Choosing Glass Balustrades for Your Sydney Property
If you're renovating your Sydney home, or you want to build a new one, take advantage of the project to install glass balustrades in Sydney. With simple designs and minimalist features, balustrades made with glass panels offer clear views.
They complement both classical and modern home designs. They also make smaller spaces feel and look bigger. You can install them in your deck, patio, balcony, staircase, poolside, or any other compatible space.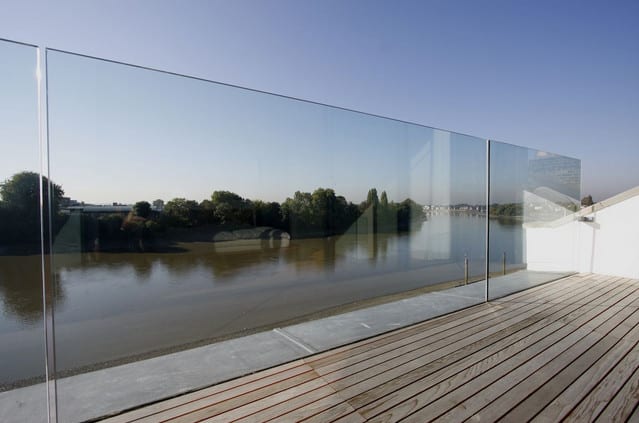 At Majestic Glass, we supply glass panels for balustrades in a thickness of 10 or 12mm. The panels come in a height of 850, 950, 970, or 1200mm.
The panels are fabricated under intensive heat to enhance their strength and durability. Thus, they're toughened to reduce the chances of breakage.
In case the glass breaks, it breaks into small less harmful pieces. We also supply a wide variety of balustrade accessories.
Our accessories are made of rust-resistant stainless steel. Here are some responses to FAQs that might assist you.
Why should I install glass balustrades?
Glass creates the illusion of a larger space without affecting the security and safety of the space. It makes a property brighter and allows for uninterrupted visibility of other areas of your home including children and pets.
Frameless glass balustrades integrate seamlessly into the existing décor. Our wide variety of glass panel balustrades will allow you to enjoy panoramic views.
What are some of the main advantages of glass balustrades?
Our glass balustrades and all associated accessories meet all local regulations and standards. Their benefits include but not limited to:
Easy to maintain and clean
Suitable for humid, hot, cold, and wet conditions
Fully customized options are available
Doesn't require painting or oiling
Doesn't peel, fade, tarnish, warp, split, or stain
Ideal for both outdoor and indoor applications
Strong, sturdy, and durable for enhanced safety and security
Considerations to Make When Choosing Glass Balustrades
Before you buy glass panels for your balustrade, there re certain factors you should consider. The main factors are the installation location, design, finishes, and practicality.
It's also advisable to check with a designer, engineer, or architect to ensure whether your ideas can be customized. Also, consider these five factors:
Consult with an expert to get independent views about the best options for your needs.
Avoid making the project too complex to implement. Keep it simpler for the best results.
Think whether any modifications will be needed on your property to allow for the installation of the balustrade.
Consider the longterm effects of installing balustrades. Think about their accessibility and maintainability.
What balustrade accessories do you require to complement your glass balustrade?
Installing Glass Balustrades
While glass panels look quite simple, they require professional installation. You can only benefit from their functionality and practicality by having them installed correctly.
Also, the installation must meet all local regulations and standards. Additionally, it's important to seek appropriate permits from your local council before starting the project.
As a result, it's advisable to hire a professional installer who possesses the required tools, knowledge, and expertise.
Engage a professional before making any purchase to know the appropriate measurements, parts, and quantities required.
Add elegance and style to your property and increase its value by installing new glass balustrades from Majestic Glass.
We fabricate, supply, and install glass panels for balustrades and all associated stainless steel hardware. Call us today through 1800 452 946 to request for a quote.
Also read: How to Keep the Cost Low for Installing Glass Balustrades in Sydney