Why Choose Glass Balustrades Over Other Balustrade Types in Sydney?
Glass balustrades in Sydney are preferred over other types of balustrades due to their numerous advantages. If you're a builder, fabricator, or property owner, and you have an upcoming balustrade project in Sydney, you'd rather consider glass balustrades.
They're long-lasting, customizable, and elegant. You can also find several accessories to use with glass balustrades including stainless steel handrails and railings, panel inserts, and more.
Glass balustrades are a great addition to an existing or new property, be it a residential or commercial property. The design behind most properties in Sydney allows for the installation of balustrades on the balcony, patio, deck, mezzanine/landing, poolside, and the staircase.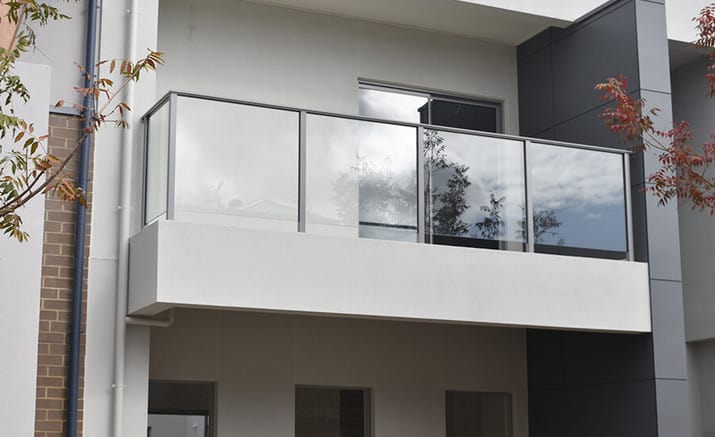 Here are the main advantages that come with glass balustrades:
Low Maintenance
You can install glass balustrades in both interior and exterior areas. Generally, you only need to wipe the glass with an appropriate glass cleaning agent to remove cobwebs, dirt, and dust.
Also, the hardware used resists rust. Thus, there's little maintenance required. As long as the balustrades are installed correctly as per local regulations, you won't have any serious maintenance issues to deal with.
Unlike plaster, concrete, and wooden balustrades, you'll never have to oil or paint the glass.
Natural Lighting and Panoramic Views
Glass allows for uninterrupted views. It also filters natural light into an area, thereby making it warmer and brighter.
Glass will allow you to view the rest of your property while still working as a safety fence. It also makes smaller spaces look and feel bigger. Glass will also add a striking element to a property.
Customizable Options
At Majestic Glass, we offer glass panels for balustrades in a thickness of 10 or 12mm. Also, we offer stainless steel balustrade accessories in a mirrored or stained finish.
You can also choose from slotted tube, rectangular, square, or round stainless steel balustrade handrails.
We also stock a wide range of spigots, stand-offs, and mounting brackets. Thus, you can find custom options that will suit your preferences.
Modern Elegance
These balustrades, combined with stainless steel hardware, look great in both modern and traditional homes. Glass is elegant, attractive, and simple.
It blends easily with the existing interior and exterior décor of a property. The visual and functional benefits of glass and stainless steel will instantly make your home look more elegant.
Long-Lasting
Unlike plaster and wooden balustrades, glass doesn't peel, stain, fade, tarnish, or warp. Stainless steel hardware and glass are sturdy and strong. They also offer safety.
They're ideal for use in any property whose owner wants to add long-lasting value. If you're planning to sell your property, it'll attract higher bids, thanks to the quality, durability, and value that comes with glass balustrades.
At Majestic Glass, we stock top-quality glass panels and hardware of balustrades. We use toughened safety glass to fabricate the balustrades.
By installing glass balustrades, you'll be pleased by their durability and elegance. Call us through 1800 452 946 for more details or visit our office in Sydney.