What You Should Know Before Installing Glass Roofs in Sydney
Roofing your Sydney home with glass is an effective way of allowing more natural light into the space. However, it's important to consider expert advice from Majestic Glass before installing a glass roofing in your Sydney home.
There are several considerations you should make before investing in glass roofs in Sydney. Today, the glass industry utilizes advanced technology to make strong and extremely durable glass and glass products.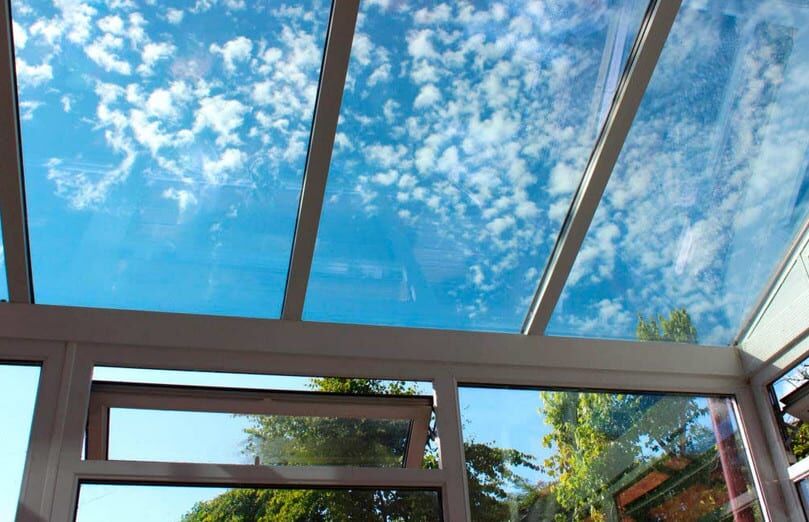 While glass has some limitations, it's an important component in the construction industry. Also, there's incredible engineering used in the manufacture of glass.
Thus, you can find glass roofs in several styles for different applications. Here are the key factors to consider.
Ensure the walls can safely support the glass roof
Essentially, roofing a larger area will require using more glass. In this case, the roof would be heavier. Thus, seek advice from a reputable structural engineer about the weight that the walls can handle.
If the roofing is quite heavy, steel supports would be required on either side of the home. Also, supports would be required above openings, such as external doors and windows.
New extensions should have cavity walls to assist in retaining insulation. The cavity will also assist in hiding any steel columns.
It'll also help to consider whether the roofing materials can be easily moved to the site. For instance, check whether large pieces of glass may fit through the main entrance or around a specific side of the house.
If it's not possible, a crane may be required to lift the glass over your house. In this case, you'll incur extra expenses to hire a crane for this task.
Glaze your entire roof
If you want to refurbish a loft or create a new one, take this opportunity to glaze the entire roof. That way, you'll allow more natural light throughout your home. However, this may create overlooking and privacy issues.
Regardless, you can fix such issues by investing in an adhesive film or opaque glazing. That way, you'll enjoy natural light into your home without affecting privacy. Also, check with your local planning officer about any restrictions related to glazing an entire roof.
Use glass beams to maximize light
You can support a glass roof with the help of glass beams to maximize light. Although glass beams are often pricey, they'll add a stunning effect.
Glass beams are laminated and toughened for added strength and durability. The structural engineer you've hired will do proper calculations for the strength and size of the beams.
Consider window treatments
You can enjoy sunlight in your home throughout the year by roofing it with glass. However, excessive sunlight may not be what you want at times. For instance, sunlight may cause glare when watching TV.
It may also make it challenging to control light when trying to create a romantic atmosphere. Also, sunlight might make your home feel hotter during hot days. In this case, window treatments such as shutters or blinds can help to control sunlight.
Also, consider window treatments before installing the roofing. That way, you'll designate sufficient space for the treatments, especially if you're installing custom-sized window treatments.
Alternatively, you can choose special glazing systems that create the kind of light effect you need. For instance, you can reduce heat gain by installing glazing systems with an anti-glare finish.
Such types of glazing come with opaque films that reduce the amount of sunlight passing through the glass.
Double glazed roofing
If you'd prefer to install a permanently closed glass roof to brighten dark rooms, you can consider installing double glazed systems.
Majestic Glass can assist you to choose fitting double glazed systems for your needs. The glass can be customized depending on your specifications. For instance, it can be customized to echo the dining table.
Our experts will assist you to determine the required size of the roof and where you want it located. Also, we'll assess how the structure will be reinforced to accommodate the double glazed roofing and whether we'll use steel or double joists around the perimeter.
Walk-on glass roofing
If you want to walk on a glass roof, ensure you choose toughened, laminated glass. Walk-on glass is fitted flash with a small gap around the perimeter to allow rainwater to flow to the waterproof layer.
This option is great if you'd want more natural light into dark rooms such as the basement or a room built beneath an upstairs terrace.
The glass should be coated with a non-slip material, which often has round sand-blasted spots, to reduce the chances of slipping when walking on the roof.
Cleaning the roof
Glass roofs require a slight slope for easier cleaning. The slope should be a minimum of one percent to allow rainwater to wash away dust and debris that may settle on the roof.
A slope of at least five percent will guarantee more effective cleaning during rainy weather or when cleaning it yourself.
Ensure there's enough space to position a ladder for safe cleaning and maintenance. Alternatively, hire a glass cleaning specialist to do the cleaning and maintenance work for you.
You can choose self-cleaning glazing for effortless cleaning. This type of glass comes with a special coating that's applied on the glass surface during manufacture. The coating ensures that leaves, dust, and debris don't stick on the glass.
Alternatively, the special coating may be retrofitted. However, it works best when applied in the factory. Nevertheless, you'll still need to clean the glass twice a year to keep it clean. You can easily clean it by hosing it down.
Have a reasonable budget
Glass tends to be more expensive than other roofing materials. If you choose double-glazed systems, expect to pay more than single-glazed systems. Also, specially treated glass may be costlier than regular glass.
Customised glass is also costlier than standard glass. If your budget is tight, you can keep the costs down by choosing ready made standard glass with aluminium or PVC frames rather than customized frameless glass.
Read: Factors to Consider When Choosing a Durable Glass Roof in Sydney