Factors to Consider When Choosing a Durable Glass Roof in Sydney
Want more natural light to fill your home and make it look incredible? If that's the case, consider installing a durable glass roof. Roofing with glass brings natural light into a space. Also, modern technology has allowed for the manufacture of strong and durable glass roofs.
Maybe you've seen and admired glass roofing in Sydney homes and wished your home to have the same. You'll be amazed to realize that there are multiple customisation options and styles to choose from. Also, prices vary depending on the specifications.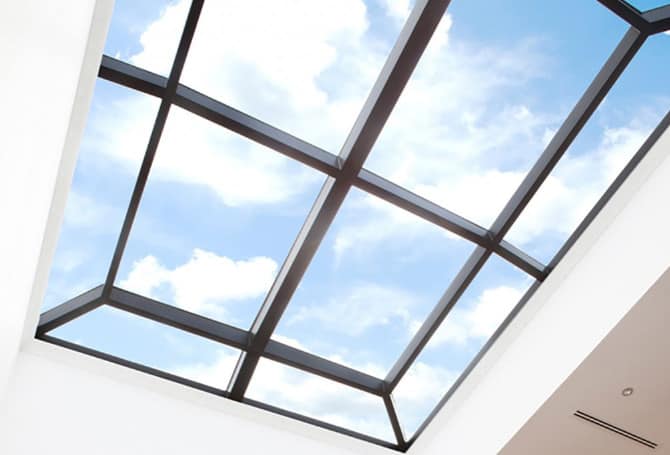 A roof is typically meant to keep weather elements such as sunlight and rainfall away from a home. However, you may wonder whether glass roofing can make your home feel hotter. Let's answer this question and discuss other factors you should consider before installing a new glass roof.
Glass Roofs in Detail
Glass roofs feature a contemporary design that adds visual appeal to almost all types of homes. They create a feeling of being more connected and attached to nature since they make it possible to view the sky and allow more sunlight into the home.
Cleaning
The ease of cleaning is a major consideration to make before investing in a glass roofing. Glass requires a slope to allow rain to wash off leaves, dust, and debris. The slope should be at least five perfect to keep the glass clean once it rains.
In case the roof becomes dirty despite frequent rainfall, you'll need to clean it to keep it well maintained. If you can't be able to clean the glass regularly, consider hiring a reputable window cleaning company that's qualified to clean roofs at high heights.
Cost and Specifications
Typically, the overall cost of installing the roof is determined by factors such as whether the property is commercial or residential, the dimensions of the area to be roofed, framed or frameless glass, and the type of glazing used.
At Majestic Glass, we use thin aluminium frames for smaller roofs and custom specifications for larger roofing projects. We only use top quality aluminium frames and glass to suit specific needs or applications.
We make the frames in almost all shapes or configurations. Thus, there're versatile options to choose from. Besides, glass roofing professionals at Majestic Glass can assist you with expert advice about the most suitable glass roofing option for your commercial or residential property.
Will Glass Roofing Make My Sydney Home Hotter?
You're probably wondering whether glass roofing will make your home hotter, especially during the hot summer season in Sydney. Luckily, our glass roofs are made of innovative materials to reduce heat entrance.
Also, they're tough and resist harsh weather elements such as strong winds, rain, and snow. Also, you can complement them by installing glass windows that are made to keep heat gain on the low.
If you're concerned about heat gain, it'll help to consider the installation location for the glass windows or roof. Ask yourself whether the location gets consistent sunlight the whole day, or it'll be shaded by structural elements of the house or trees.
Majestic Glass offers the best glass roofing solutions in Sydney. At Majestic Glass, we manufacture and install several types of skylights and glass roofs. We're the most preferred glass roofing experts in Sydney. Call us today on 1800 452 946 to request for a quote.