How to Choose a Glass Roof in Sydney – Your Ultimate Glass Roofing Guide
Today, contractors, architects, and homeowners find it quite confusing to choose the best glazing for their Sydney properties.
There are limitless options available today, from simple glass windows to complex glass floors, atriums, and pivoting doors. Thus, making the right decision is not a walk in the park, especially when choosing glass roofs.
While there are several roofing materials to choose from, a glass roof in Sydney comes with multiple benefits that make them stand out. They transform the visual appeal of a house and offer impactful and versatile glazing solutions.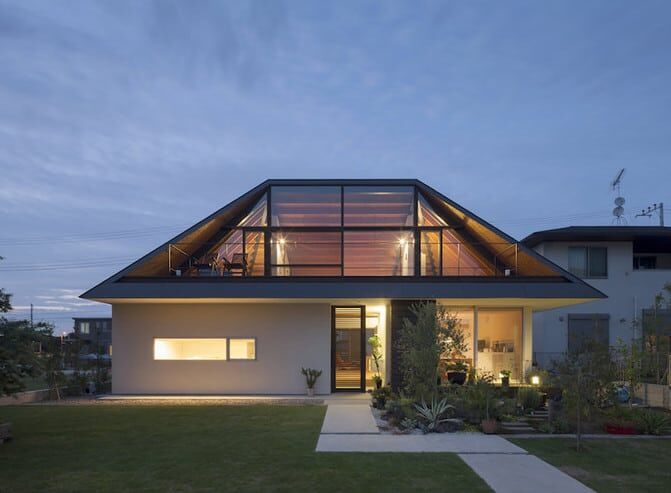 However, it'd be misleading to assume that glass roofing is a single entity or product. There are several designs, types, and styles of glass roofs available today in Sydney. Also, there are numerous considerations to make when choosing glass roofs.
Your requirements and the design of your property will largely determine the most suitable glass roof. This article will guide you on how to choose the best glass roof for your property. Read on to find out more.
Benefits of Installing Glass Roofs
What makes a roof light so appealing? What benefits come with glass roofs? By understanding the answers to these questions, you'll find it easier to determine the kind of glass roofing that's most suitable for your home. Installing glass roofs come with the following benefits:
Limitless customization
You can easily assume that glass roofs are only available in a few options including small or large and fixed or opening configurations. However, glazing technology is now advanced and glaziers design glass roofs with limitless options.
You can choose from either dramatic or simple designs. They're designed for installation in about any space. They come in either fixed or opening configurations depending on your requirements.
The roofs can pop-up, pivot, or slide open. Their operation can be remote controlled or manual. You can have them in any type of glazing including double, triple, or single glazing. Their versatility makes them offer limitless customization options.
Luxurious aesthetic
Installing a glass roof will add a luxurious aesthetic appeal to your home. The design you choose will determine the level of visual appeal that the glass roofing will add. Most homeowners are compelled to install glass roofing due to their authentic luxury.
You can create an attractive effect by installing frameless glass roofs with toughened glass. Their seamless design is extremely captivating. Also, glass is unobtrusive and offers a perfect option to add luxury into any home.
Boosts natural light
Everyone needs natural light for better living. Our psychological and physical health is dependent on several factors, with natural light being among the most important factors.
Natural light impacts on the ability of the body to produce sufficient Vitamin D. Also, regular and consistent exposure to natural lights assists in managing circadian rhythms.
Roofing with glass is an effective way of boosting the amount of natural light that enters a room. By adding a clear roof directly above, the room will experience more natural light than using horizontal openings such as doors and windows. Thus, glass roofing makes the interior space healthier.
Increases the value of a property
A large number of homeowners invest in home improvement projects intending to make some money from the investment. The value of a home hardly grows naturally. Thus, it's always up to the homeowner to invest in renovations that can add value to their home.
Adding new elements and features, especially those that are visually appealing or those that enhance efficiency, can increase the value of a property.
Glass roofing is a great addition that can boost the overall value of a home, especially when you add a beautiful, structural, and unique roof. The better the design of glass roofing, the more the value it'll add to your home.
You can consult with a reputable architect to offer you more insight into the potential increases in terms of money that the glass roofing will add to your home.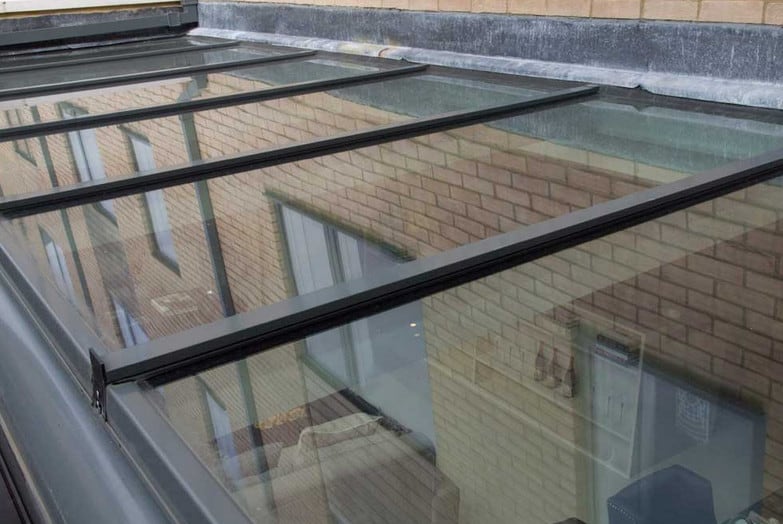 Types of Glass Roofs
Considering the multiple benefits that come with glass roofs, you may want to consider them in your next home improvement project. You can also consider glass roofs when constructing a new house.
If that's the case, it'll help to learn more about the choices available. Also, you need to learn how to determine the best style or type for your home and preferences.
While there are many considerations to make, the glazing specialist or supplier you choose will partly determine the options you'll get. If you choose a ready made glass roofing, you'll only select from the supplier's product range.
You can get limitless options, including custom options, by choosing glazing experts in Sydney such as Majestic Glass. By working with Majestic Glass, you'll get the latest designs and the style of glass roofing you want.
Single Vs. Multiple Glass Panels
Glass roofs come in either one or several panels. Single-paned glass roofs feature one panel while multiple-paned glass roofs feature several glass panes attached together. Singled-paned frameless roofs offer a simple design while framed multiple-paned roofs are more complex.
When should you choose single-paned roofs?
Single-paned roofs are great for buildings where a luxurious appearance and visual aesthetic are a top priority. Although they don't allow for much light like multiple-paned roofs, they offer an unobtrusive and sleek look. Besides, they're more affordable than multiple-paned roofs.
When should you choose multiple-paned roofs?
If you want to create a statement, or make an access to an external area or rooftop, or to visually link different floors, then consider installing multiple-paned glass roofs. They're available in several framing styles to choose from. The glazier can integrate extra glazing technologies in this roofing.
Glazing Options
While some homeowners assume that there's a single type of glazing that fits all requirements, that's not the case.
There are several glazing options available. This allows for customization depending on specific requirements. You can combine several types of glazing if need be. You can choose from glass types such as:
Toughened Glass
Any new construction or renovation project should prioritize on safety. Safety is a major legal requirement when designing and installing glass products in Sydney. If there's a likelihood of an object falling on your glass roof, then it's necessary to use toughened glass when roofing.
Toughened glazing is also required if the roof will act as a floor that you can walk on. It's recommended in such situations due to its strength and the ability to resist breakage upon impact.
Laminated Glass
Just like toughened glazing, laminated glass is ideal for applications that prioritize on safety. Laminated glass comprises of several layers of glass separated by a special film.
In case the glass breaks, the film keeps the broken glass as a single piece instead of shattering. In this case, a roof made of laminated glass is safe since broken glass won't fall to the ground below.
Security Glass
While typical glass is brittle, further fabrication can make it stronger to resist breakage. Security glass is fabricated to make it stronger and more secure against the penetration of projectiles such as bullets and blasts.
It can be used as a roofing material for added security and defense. It can be connected to an alarm system for enhanced security.
Thermal Glass
You can improve the climate and comfort of your interior space by using thermal glass roofing. Thermal glass is specially designed with coatings that regulate the penetration of heat through the glass.
The glass reduces heat penetration into the space during summer and reduces the loss of heat during winter. Thus, it's an energy-efficient roofing option.
Opening Vs. Closed
Another consideration to make is the purpose you want the glass roofing to serve. Ask yourself whether you want it to allow more light into the space. Also, determine whether you want it to enhance ventilation and control the interior temperature.
It'll also help to consider whether you want the roof to serve as an access or entry point connecting the exterior and interior spaces. Once you make these considerations, you'll be able to choose between an opening and a closed roof.
When should you consider an opening glass roof?
In case you'd want the roof to enhance ventilation in your home, then install an opening glass roof. You can choose from several configurations such as sliding, pop-up, and hinged opening roofs. Certain designs can allow the roof to be opened as an entrance to the rooftop.
When should you consider a closed glass roof?
In case your main concern is natural light rather than ventilation, then it's not necessary to install an opening glass roof.
In this case, it's recommended to install a closed glass roof. You can choose one with a single panel glazing for simplicity. Also, closed roofing is ideal for roofs set high above the ground since they don't require any manual operation.
The Cost of Installing Glass Roofs
If you're planning to invest in glass roofing for your property, you'll have questions about the cost involved. However, it's not possible to quote a price without considering the requirements and specifications of the roofing project.
It's important to know whether the options available are affordable as per your budget. Also, it's important to know that prices vary wildly.
Essentially, one of the main determinants of the cost is whether you want to buy a ready-made roof or a customized roof.
While ready-made products are affordable and can offer ventilation and natural light, you won't enjoy the numerous benefits that come with customized options.
Bespoke or custom glass roofing designs come with the advantage of allowing you to choose the roof design you want. By choosing a reputable glazing company in Sydney, such as Majestic Glass, you'll get your preferred glass roof design.
Contact the Glass Roofing Experts in Sydney

If you want professional advice about the best glass roof for your needs, contact Majestic Glass in Sydney today through 1800 452 946.