What Are the Benefits of Glass Roofs
You've probably seen a sleek glass roof system on a random property in Sydney and wondered how your home can benefit from the same.
It'll help to learn more about the benefits that come with glass roofs and determine whether they're ideal for your next roofing project.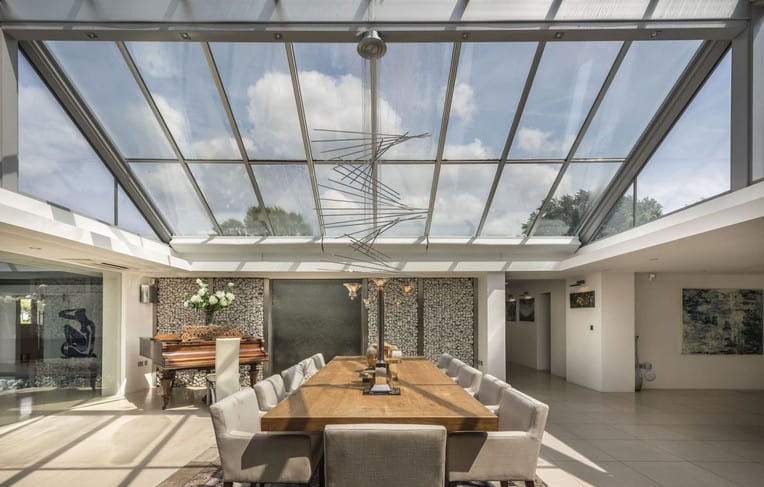 Stunning Look
Glass, regardless of its configuration, is always a stylish and sleek element with a modern look. Less appealing properties can get an aesthetic boost by adding a glass skylight or conservatory.
By having the right glass roofing installed by professional glaziers in Sydney, such as Majestic Glass, your property will look more desirable. You can make your home envied by your neighbors or potential home buyers by installing a custom glass roof system.
Enhanced Natural Light
Glass roofing allows for the penetration of light into a space. There are several benefits that come with increased natural light in a room.
For instance, research has proven that natural light makes people happier. Also, natural light is a source of Vitamin D, meaning that it can make you live a healthier life.
Another benefit that comes with natural light is that it emphasizes existing interior designs. It also accentuates colours and promotes a positive ambiance in a room. Besides, natural light enhances energy efficiency since you won't over-rely on artificial lighting.
Great Thermal Performance
By working with glazing professionals such as Majestic Glass, your glass roof will be installed in a way that increases your home's thermal performance.
Glass with a high thermal performance rating will maintain comfortable insulation and heat in your home every season.
A glass skylight or roof will assist in reducing your energy bills through savings on artificial light and enhanced insulation. Thus, you won't over-rely on artificial cooling during hot months and artificial heating during cold months.
Increases the Overall Value of a Property
A properly designed and installed glass conservatory or roof can increase the overall value of any property. It should be installed according to Australian building regulations to keep your home protected from harsh elements.
After all, you'll love spending time under the roof without worrying about rainfall and cold. Increasing the overall value of a property is especially if you're planning to sell it in the near future.
Quieter Roofing Solution
Glass roofs come with the benefit of being quieter than other types of roofing such as plastic roofs. For instance, plastic roofing can make light rainfall sound and feel like a hailstorm.
On the other hand, glass roofing won't be as noisy. Some glazing types come with soundproofing abilities and will reduce the noise that comes with hailstorms.
Contact Majestic Glass
Majestic Glass can assist you to make your dream glass roof a reality. Call us today on 1800 452 946 to find out the cost of installing a glass roof in Sydney or to seek advice about the best options for your property.
Read: How to Choose a Glass Roof in Sydney – Your Ultimate Glass Roofing Guide
Advantages and Disadvantages of a Commercial Glass Roof System