Enhance Your Home With Double-Glazed Windows: DIY or Professional Installation
Double-glazed windows include dual panes of glass that help you lower your heating and air conditioning costs, reduce the impact of outdoor noise, and increase your sense of security at home. At the same time that they improve your quality of life, they also enhance the value of your home.
Whether you hire a professional contractor to undertake the work or choose to install your own double-glazed windows, you'll enjoy the advantages they offer.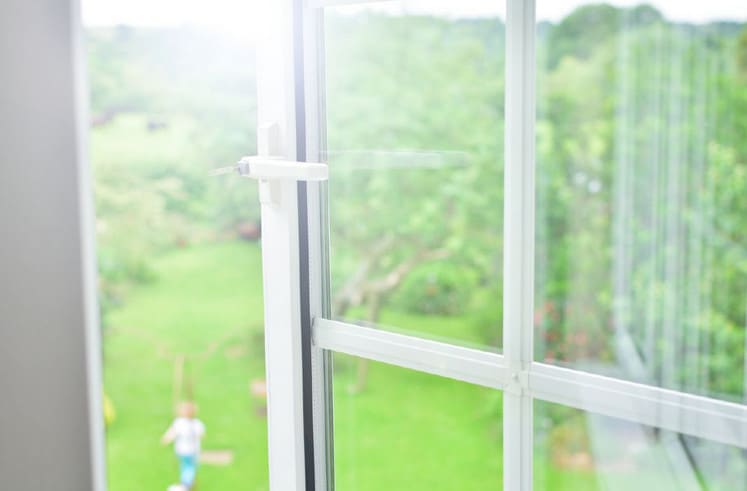 Going the DIY route
If you're handy with tools and have some experience with home repairs, you'll find double-glazed windows relatively easy to install. Before you begin, check your window locations. Do they have outside sills? Do the sills face drains?
Likewise, examine the types of windows currently installed in your home. Are they old-fashioned sash windows? If so, you'll have to replace more than just the windows themselves.
Remember that if you live in a home that's classified as historic, you may need special approvals before you can alter the types of windows installed.
Window materials
You'll rarely find aluminium windows in residential use, although they offer frame strength that can be an attractive attribute. Additionally, because metal frames offer less insulation than other materials do, aluminium sacrifices warmth in the winter and cooling in the summer.
UV-resistant vinyl windows offer a great combination of value and economy. Unlike aluminium, vinyl helps maintain interior temperature thanks to its ability to trap air. Because vinyl windows are easy to manufacture, they represent the most-popular option on the market today. The sole downside to vinyl windows comes in their relative lack of color choices and their inability to accept customizing paint.
Fiberglass windows have gained acceptance. Homeowners and contractors had to overcome the initial perception of the material as too weak and insufficiently resistant to temperature transfer. Fiberglass excels at providing stability for large windows. It also offers the option of painting the frame material for a custom look.
Composite materials fabricated from wood and epoxy resin can offer an ideal combination of performance and appearance attributes. They look like wood but lack wood's vulnerability to decay and rot. Their paintability means you can make them match your color scheme.
Window types
Windows come in two basic types. Those designed for new construction include a framing rim called a nailing fin that fits into a raw opening in a wall. Replacement windows, called insert or pocket windows, fit into an existing frame and don't include a nailing fin.
To replace old-fashioned sash windows with double glazed ones, you'll need to start from scratch, removing the entirety of the existing window and installing a full-frame new-construction product.
Window installation
If you're considering the DIY route for window installation, consider the following highly simplified procedure for a replacement double-glazed vinyl window. If this introduction to the process feels like more than you want to handle, you'll be better off with a professional installation.
Add a bead of silicone caulk to the window frame.
Fit the window into the frame.
Screw the window into place.
Add spray-foam insulation to the outside of the window.
Size the sill adapter using a measuring tape to determine the distance between the bottom of the window and the top of the sill.
Cut the sill adapter to size.
Choosing a pro
Turning your window installation over to a pro gives you an installation warranty and some peace of mind that the project will proceed without mistakes. If you do choose a contractor for your window project, however, ask to see the company's credentials and look for testimonials from previous customers.
Whether you do it yourself or hire a contractor to install your double-glazed windows, you'll enjoy their superior insulation properties and the fresh, clean look they give the outside of your home.
Also Read:
How to care about your newly replaced double glazed windows?