Pool Gate Latch Adjustment and Repair
Glass gates tend to be heavy. For instance, a glass pool fence gate with a thickness of 12mm weighs at least 31kg. Considering the massive weight suspended on hinges, problems are likely to happen.
Majestic Glass offers pool gate maintenance, adjustment, and repair services for sticking gates. Our glaziers will visit the site with premium quality replacement latches and hinges to ensure your swimming pool gate complies with all safety standards and keep your children safe.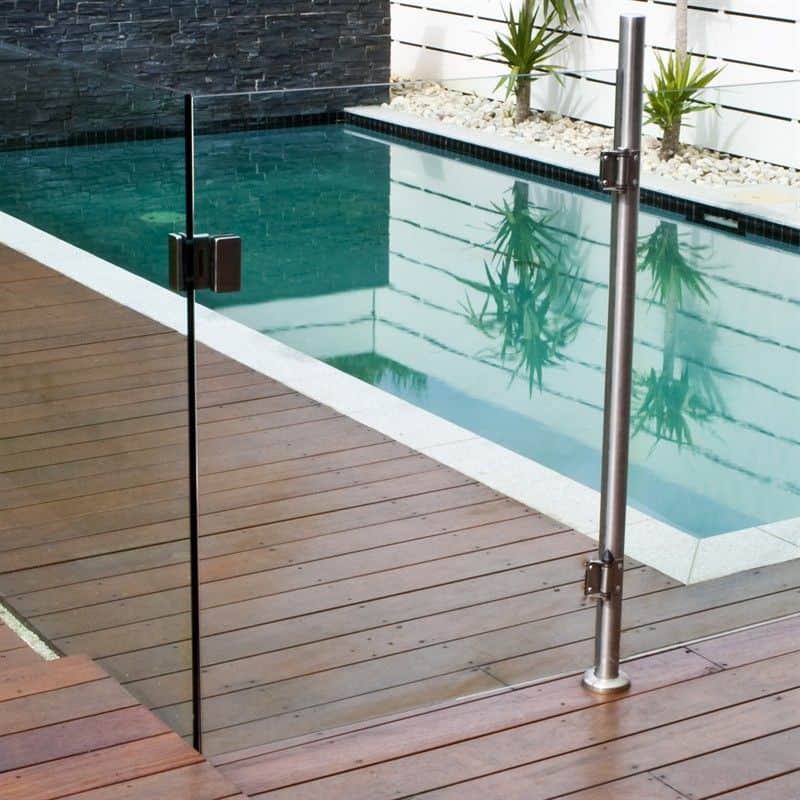 Sagging pool gate hinges
Pool gates are prone to sagging from the hinges. In case this happens, the latch may not work properly. Generally, hinges are attached to a glass panel by friction. In this case, the plates are attached with screws. It's often easy to fix this problem. Our experienced glaziers will disassemble the hinges and fix any issues before assembling them back. That way, the gate will stop sagging.
Springs in the gate hinge lose tension
Pool gates also experience the problem of the hinge spring losing its tension with time. The issue often results from the gate being forced to remain open. It's illegal to prop the gate open. Also, the issue may result from losing tension naturally. Our glaziers can re-tension some hinges on-site while others may require replacement.
Corroded gate hinges
Hinges can corrode over time, especially when exposed to salty water. Corrosion is a common issue for properties built near the ocean. Corroded hinges require replacement.
Some property owners install floor closers within galvanized boxes to protect them from corrosion. However, if the galvanized boxes are not installed with epoxy, water will find its way into the boxes, thereby making them corrode and demand replacement.
If you notice an orange-like stain leaking from beneath the cover plate, it's a sign of corrosion. The best solution to fix this problem is to replace galvanized boxers with stainless steel boxes. Also, the boxes should be sealed with epoxy to prevent water from getting into the boxes.
Wearing out of soft-close gate hinges
Soft-close gate hinges tend to fail with time regardless of their style. Most of these hinges function with the help of a hydraulic mechanism. They're often irreparable and demand replacement when faulty. Our glaziers have the much-needed skills to replace all kinds of soft-close pool gate hinges.
If you're dealing with a malfunctioning pool gate, have it checked and fixed soonest possible by reaching out to Majestic Glass through 1800 452 946.
Also Read: