The Basics of Mirror Splashbacks
If you need a functional and attractive splashback that can make your kitchen or bathroom look larger, consider investing in a well-designed mirror splashback. Here are the basics of mirror splashbacks.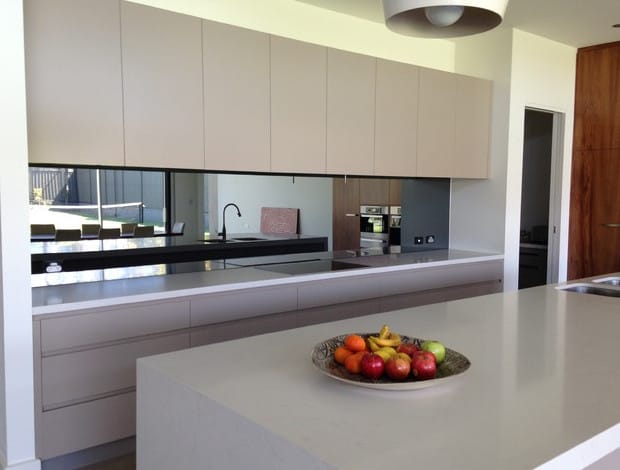 Mirror Splashbacks Explained
A basic mirror splashback comprises of a highly reflective glass and looks like a typical mirror. Splashbacks are ideal for use in a wet area such as the kitchen. They're typically made of toughened glass for durability.
Mirror splashbacks have a special backing that makes them reflective. They're fully corrosion-proof. Besides, they resist water vapor and moisture. They're available in several color options including bronze, silver, graphite, and smoke.
Applications of Mirror Splashbacks
Mirror splashbacks are advantageous in that they're ideal for installation on anywhere you'd use regular splashbacks such as glass or tiles.
They're particularly ideal for installation in the kitchens. You can also use them in other wet spaces such as the laundry room, bathroom, or outdoor kitchen.
Since they're available in several color options, you can go for the color that'll suit the existing décor. Also, their reflective nature makes a small space feel and look larger. You can take advantage of their high reflectivity when setting up an open plan kitchen design.
Mirror Splashback Installation
The process of installing mirror splashbacks starts with installing fittings, cabinetry, and power points. Thereafter, measurements for the splashbacks are taken.
The splashback has to be cut to size. Also, all the required allowances and holes are made when cutting the splashback. The splashback has to match exact specifications for a perfectly fitting installation.
Upon making the splashback, it's carefully transported and installed in place with industrial-grade adhesive. The adhesive used must be strong enough for a secure installation.
Once installed, a sealant is applied around the perimeter of the splashback to prevent moisture from getting behind it. Since a mirrored splashback is completely opaque, you won't see through it such that the wall behind it gets hidden.
A splashback can be mounted on all types of wall surfaces including concrete, villa, plaster, plasterboard, and concrete among others. You only need to ensure that the surface is flat and smooth for a perfect and secure installation.
Mirror Splashback Maintenance
It's easy to maintain mirror splashbacks, thanks to their smooth surface. You can clean them with any glass cleaner and a regular paper towel or soft cloth. Avoid using hard cleaners or steel wool when cleaning a splashback. Harsh cleaners can damage the finish.