What's The Cost of Installing a Glass Kitchen Splashback in Sydney?
If you want to give your kitchen a classy look, then consider adding a glass splashback. Glass splashbacks for kitchens in Sydney come with numerous benefits including being chic and contemporary. Thus, they can suit any home. But what's the cost of buying and installing them? Read on to find more about their basics and cost.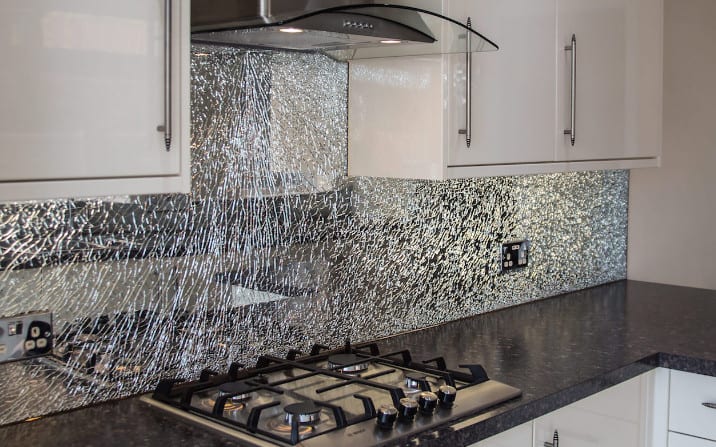 Installing Glass Splashbacks
Glass is quite heavy and fragile. It needs to be handled with a lot of care. As a result, it's recommended to seek professional assistance when dealing with glass splashbacks. Ensure the glazier you're hiring is experienced in installing splashbacks.
When getting quotes, it's important to ensure that you're aware of everything included in arriving at the final cost. Remember that the overall cost will highly depend on the kind of glass panel you choose. For instance, you can choose toughened glass for enhanced safety.
For instance, you can choose toughened glass with low-iron content for a clear glass splashback with a green appearance. You can also change the look of the splashback by having it painted in a colour of your choice.
Most installers prefer visiting the site before giving a quote. That way, they'll take measurements of the space for a more accurate quote.
During the visit, they may also create provisions for power points or any other necessary elements. Also, ensure that the splashback complies with all relevant local standards.
Who can supply and install glass splashbacks?
Only hire a glazier who's licensed to install glass splashbacks. For instance, if you reside in Sydney, check whether a potential installer is licensed with the local council before hiring them.
Licensing ensures that the tradesperson or glazier has the necessary training, experience, and qualifications. Hiring an unlicensed individual may lead to poor workmanship.
What factors affect the overall cost of glass splashbacks?
When shopping for a glass kitchen splashback, there are three major factors that will affect the overall cost. These factors include:
The specific size of the splashback
The kind of glazing or glass used in making the splashback
The total number of cutouts needed for elements such as kitchen cupboards and power points.
How much will it cost to buy a kitchen glass splashback?
Pre-cut splashbacks are the most affordable option. They're available in standard sizes. You can source them from a local supplier in Sydney such as Majestic Glass. Pre-cut splashbacks can fit behind cooktops with a width of 600mm or 1000mm.
You should only go for pre-cut systems if you're sure that they'll fit in your kitchen. This is mostly important for the height and width. Pre-cut option cost approximately:
$149 for systems measuring 700mm by 745mm by 6mm and comprising of colour-matched toughened glass.
High-quality custom splashbacks cost more than pre-cut options. A high-end custom splashback made would cost approximately:
$450 to $600 per sq meter for a splashback made of 6mm toughened glass.
Custom systems can enhance the look of your kitchen, thanks to their superior finish. While tile versions are the basic style, you can choose from more colours.
Choosing a colour can be quite challenging since you'll make your choice from a colour chat. Also, if several cut-outs are required, the overall cost will be higher.
Hiring a Kitchen Splashback Installer
Before hiring a glazier or any qualified installer, ensure you ask them crucial questions. You should ensure they're the right people for the job. Ask questions like:
How long would my project take?
Are you insured and licensed?
Can you offer a free, written quote?
Can I view some previous projects you've completed?
Can you provide references to follow up with?
Getting Estimates for a Glass Splashback in Sydney
You can check for estimates from local splashback installers. When asking for estimates, ensure you specify the required size of the splashback, the time you want the project completed, and your budget.
If you're doing a kitchen renovation, consider the installation timing with other renovation jobs. Typically, a splashback should be installed toward the end of the renovation.
Read: Benefits of Installing Glass Kitchen Splashbacks in Sydney