Replacing your existing kitchen window with a new one is a tough decision. The kitchen is a very important part of any home.
It's where family or friends spend the time to cook and eat together. From double hung to bay kitchen windows, here are some ideas on replacement windows for kitchens.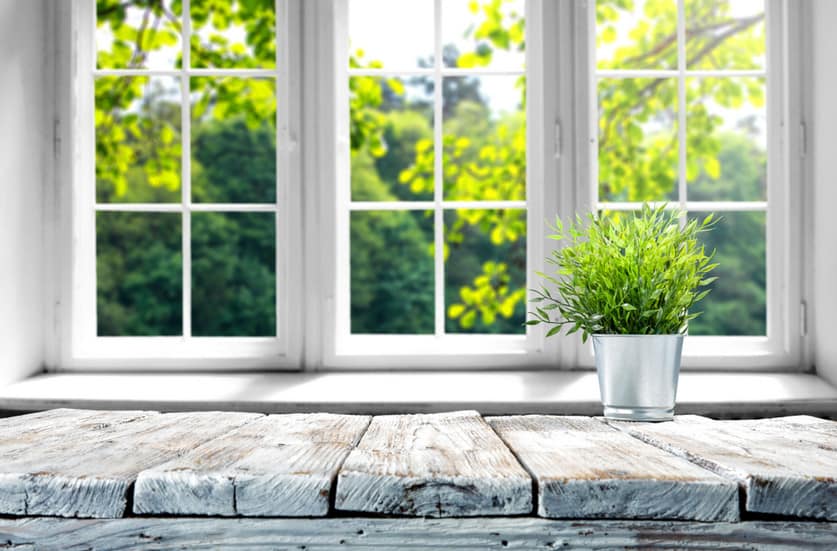 Bay Windows
Bay kitchen windows allow more natural light into the kitchen. If your kitchen has enough space for this type of window, then it will be ideal to install it.
These windows are usually installed over the kitchen sink and best suited where you can get a backyard view.
Since these windows extend beyond the perimeter wall, getting one for the kitchen is a good way of adding extra counter space.
A Double Hung Window
A double hung window is a great replacement for an older kitchen window since it allows more natural lighting, looks great and is easy to maintain and clean.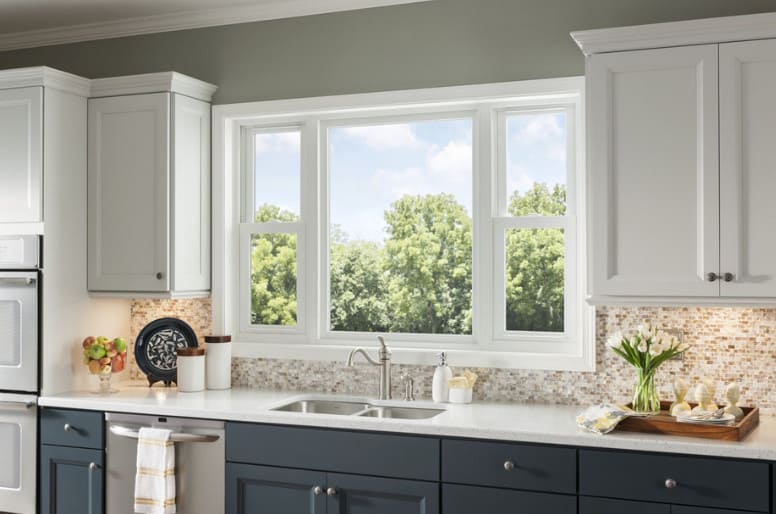 They are typically less expensive than other types but this depends on the finishing and size. However, one shortcoming of these windows is that it's more challenging to open them over the sink, especially for shorter people.
Picture Windows
These windows are a great addition to kitchens of all styles. Some homeowners prefer picture windows without grids.
However, a nice diamond, colonial or prairie grid makes them a great focal point. These windows cannot be opened, thus they are not a good option if you desire to get some fresh air while cooking.
Sliding Windows
In case you would prefer having a kitchen window that opens horizontally, a sliding window would be your best choice.
It is easier to open or close a sliding window when it is over the sink. These windows are easy to keep clean and require little maintenance.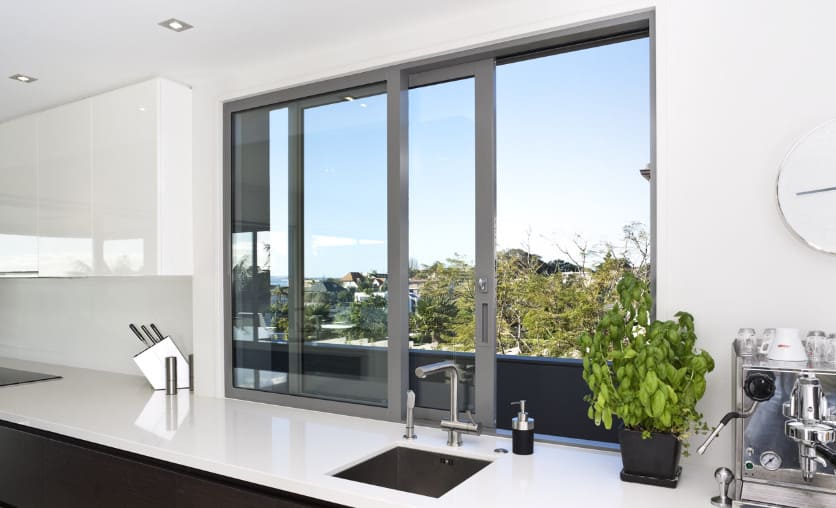 If the opening of the window is wide enough, a three-section slider window will look amazing. If the opening is not wide enough, then go for a standard two-section slider window.
There are tons of finishes and colors you can choose from in the market, thus you can always find a perfect match that will blend well in your kitchen.
Casement Windows
If you prefer lots of air, sunshine and sleekness, stylish windows, then you can go for casement windows. These windows have a crank for opening and closing, thus you will not struggle to operate it from the sink.
These windows open outwards and keep your kitchen fresh at all times.
Garden Windows
Having a garden window in your kitchen, especially behind the sink, will allow you to grow fresh herbs, plants or flowers.
Thus, these windows are ideal for gardening enthusiasts. Moreover, these windows provide extra space as they extend outwards beyond the perimeter wall.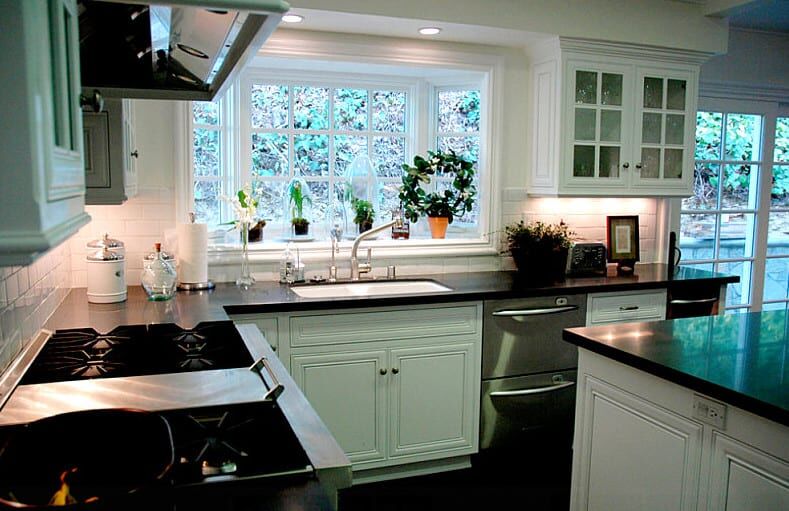 Most of these windows have casement windows fitted along the sides and a picture window at the middle. Awning windows are also a common type fitted at the middle of garden windows.
What Matters Most in Kitchen Windows?
The most important aspects of these windows matters from one person to another. Every homeowner has their unique taste and vision about what they would call a perfect window for their kitchen. Nevertheless, what matters most is accessibility, style, and lighting.
No one wants their kitchen dark. Hence, you should go for a kitchen window that maximizes the existing window opening to allow for adequate lighting.
If the kitchen is not getting enough natural light, consider a window that has a wider glass pane and less framework to allow more light into the room.
Always go for a window matching your style and one that looks great. Color and grid combinations with different finishes make it possible to add a personal touch of style in the kitchen.
When replacing your kitchen window, it's not a must to swap the old window with a similar window. For instance, replacing a slider window with another slider window would retain the same old style.
You can try another style to give your kitchen a fresh taste of style. Most homeowners never realize that a different style can perfectly fit in the existing opening. You can also find finishes and color combinations that can match other windows.
Installing a window that is easy to open means that you can also clean it easily. Also, your family members will find it easy to operate them. Most high-efficient windows seal out weather elements and are still easy to operate.
Also go for glass replacement windows that are easy to wipe down the glass, such that you will not have to climb over the sink to clean it. To get the best results, ensure you can reach over the window without struggling.
Ensure You Go for the Best Kitchen Replacement Window
Ultimately, your choice should be based on your taste and style. Besides giving your kitchen a fresh look, replacing the older window with a new one will come with more benefits such as energy efficiency.
Enhanced energy efficiency translates to lower energy bills. With this information in mind, you will stand a better chance of making a more informed decision regarding the type of window best suited for your kitchen.
Related Articles