Factors to Consider When Constructing a Glass Roof
Constructing a roof with glass on an outdoor structure is a great way of beautifying it with a stylish touch. However, there are certain considerations you should make before doing this project.
From logistics to budget, you should start with deciding whether it's the best roofing material for your property and needs. Read on for the key factors to consider.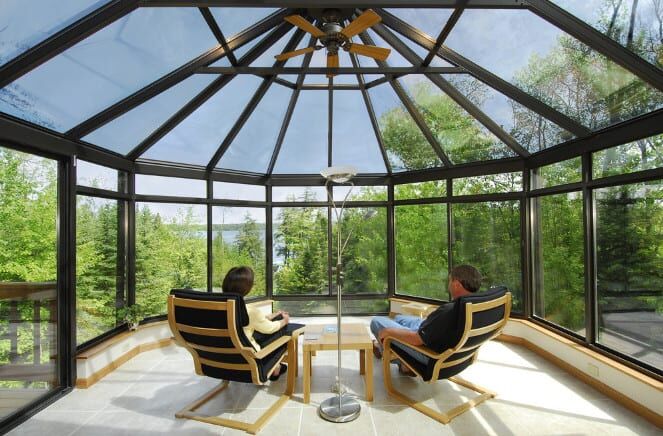 Budget Issues
First, it's important to know that glass roofs tend to be quite expensive. If you're looking for a cheap roofing material, glass might not be the right material for you. Thus, you should ensure your budget can comfortably accommodate high-quality glass roofing.
But what makes glass roofs pricey? The main reason why they're pricey is that you can't roof a structure with standard glass. You need to use specially tempered glass.
The glass should be strong and durable. It should withstand impact from outdoor elements such as falling tree branches, harsh storms, and other elements.
Installing standard glass would be dangerous since it can easily shatter. Thus, it's only safe to roof with toughened glass despite being a costly option.
Work With Builder and Architects
If you want to roof a structure with glass, you should only work with reputable experts. That means you'll need to hire a professional builder and architect.
While you may contract one building and designing company, ensure they have an architect as part of their team or they work with third-party architects.
When installing the roof, the entire installation process should be done according to the guidelines issued by the architect.
Brackets should be used to fasten the roof. The brackets should be installed and spaced properly. Also, the roofing job should be customized according to your specifications.
Only Hire Experienced Contractors
Glass roofing is an intricate project. Thus, only hire experienced and knowledgeable workers, builders, and designers when roofing with glass.
The contractor should be highly skilled in glazing for the best results. Glass roofing should be a collaborative effort between the glass builder, architect, and bender.
Besides an expert standing better chances to deliver a high quality and durable product, you'll also benefit significantly from their deep knowledge.
For instance, Sydney glass roofing experts at Majestic Glass manufactures, supplies, and installs high-grade glass roofs. Our experts will assist you with accurate pricing, maintenance guides, and the best glass roofing solution for your needs.
Advantages of Installing Glass Roofs
Allows maximum natural light into the home. If you want a room to have abundant natural light, install full glass roofing to maximize sunlight.
Glass roofs offer a contemporary look. Roofing an outdoor structure with glass will give a modern touch of style.
Disadvantages of Installing Glass Roofs
Glass is an expensive roofing material.
It's costly and labor-intensive to maintain.
It's quite challenging to clean the roof, especially if you reside in a highly wooded area where leaves, sap, pine needles, and other debris from trees fall on your roof frequently.
Don't Economise On Glass Roofs
Some property owners want to install a glass roofing but at a low price. Thus, they end up choosing budget-friendly glass. The end product is a low-quality roof. In this case, the installer may use rubber gaskets. These gaskets cause rotting and leaking.
Experts at Majestic Glass recommend roofing with high-quality glass panes and high-grade metal brackets. Less expensive roofing options won't give you a long-lasting solution. If the glass roofing leaks, you'll spend more money to fix the leak and any damages caused by leaking water.
For more details regarding the installation of glass roofs in your Sydney property, contact Majestic Glass today on 1800 452 946.
Read:
What You Should Know Before Installing Glass Roofs in Sydney